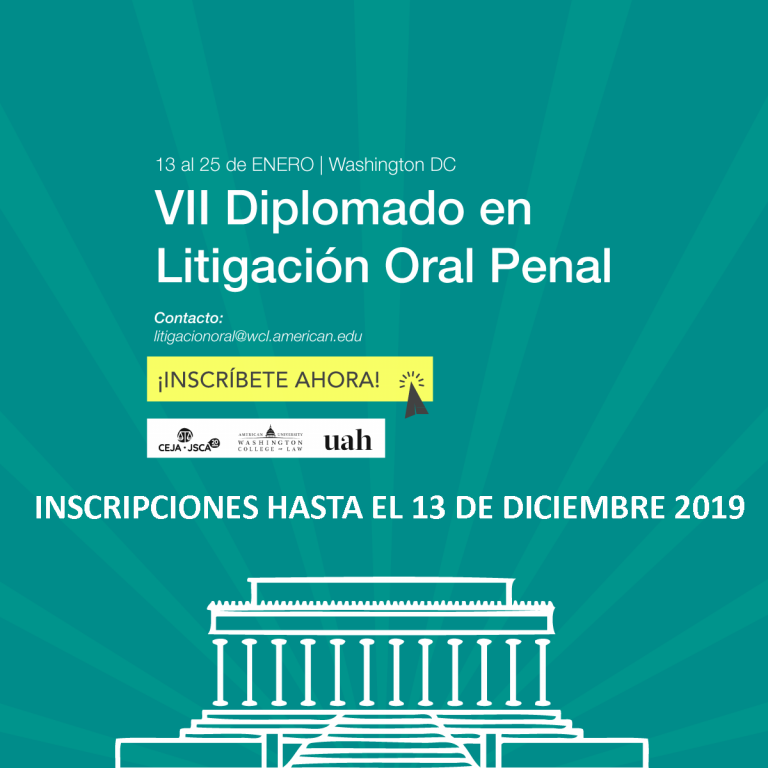 DLOP 2020 Reports and Registration
January 13-15, 2020 – Washington, D.C.
Criminal justice has undergone a profound reform process over the past 25 years in Latin America, particularly in regard to the implementation of adversarial procedure systems. This transformation involved an overhaul of judicial sector institutions, which had to be reorganized in order to meet the reform requirements.
The changes that this new paradigm introduced include installing a hearings-based system as a space for the production of information between the parties in the presence of the judge. This led to a radical change in the way in which judicial decisions are made, as the written and secret file was replaced by an oral and public hearing.
This new context created the need to develop and learn skills that would allow professionals to work in an oral model, including litigation techniques. Teaching on this was limited to the area of the oral trial, but over the past few years it has expanded to address the skills needed for pretrial hearings.
In spite of this, there is still a need for academic and training spaces that allow participants to learn about and exchange experiences around the hearings that are used in an oral and public adversarial system. The Oral Criminal Litigation Certificate Program organized jointly by JSCA, WCL and UAH integrates joint teaching of these skills.